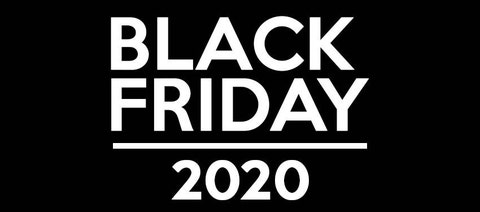 Nov 11 - Nov 27
Black Friday
Black Friday Discount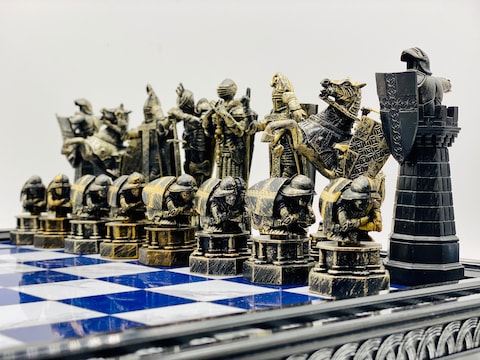 Oct 27 - Nov 7
Chess Discount
10% Discount
Sep 8 - Sep 20
Chess Lamp Discount
15% Discount

Mar 20 - Apr 13
These days stay home
These days stay home with Vintachess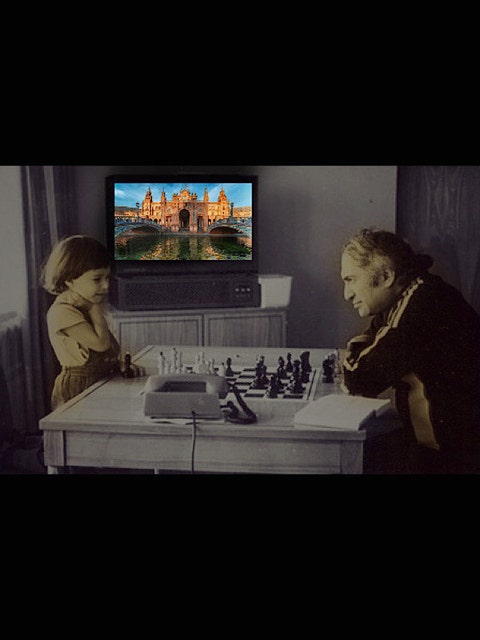 Mar 2 - Mar 19
Happy Father's Day! Vintagechess
Happy Father's Day!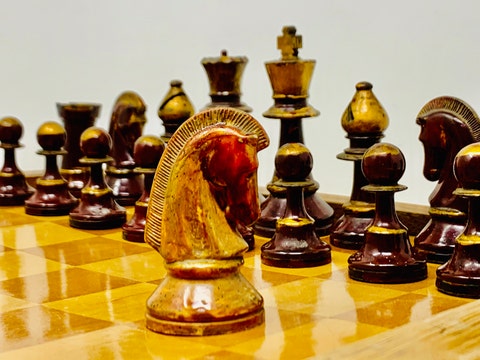 Nov 4 - Nov 16
15% Discount Vintage Chess
15 % Discount Vintage Chess Set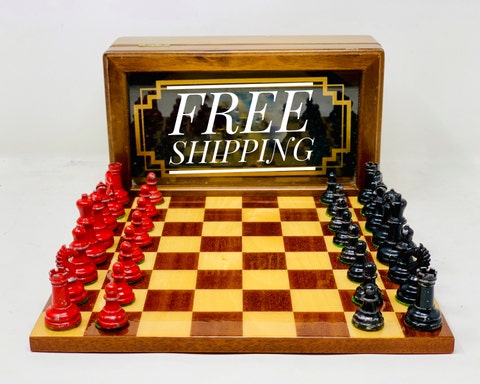 Sep 10 - Jan 31
FREE SHIPPING
In VintageChessShop All products have free shipping worldwide. Fast and certified shipments via DHL

Jun 3 - Jun 28
Discount 10%
This summer enjoy playing chess with Vintagechessshop

May 9 - May 19
Fantasy Chess
15% Discount Fantasy Chess

May 9 - May 19
Fantasy Chess
15% Discount Fantasy Chess

Apr 8 - Apr 21
Enjoy Easter Day with Vintagechess
Discount of 10% on all Chess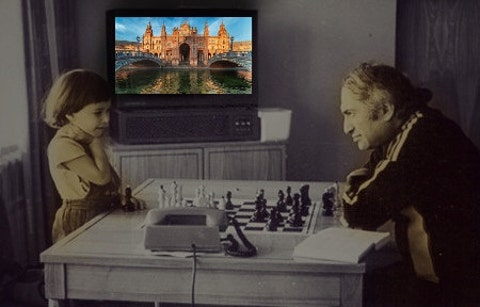 Mar 15 - Mar 23
Happy Father's Day
Happy Father's Day 15% Discount

Jan 17 - Jan 26
Fantasy Chess Discount
Los artículos de nuestra sección Ajedrez Temático tienen durante 10 días un descuento del 15%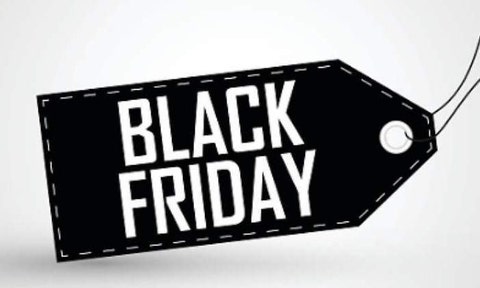 Nov 21 - Nov 26
Black Friday, Vintage Chess
Enjoy our products at a 10% discount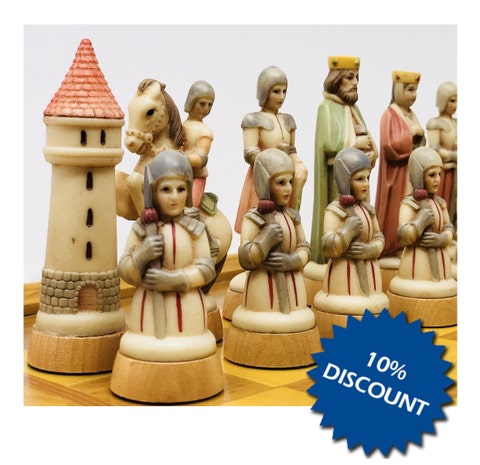 Jul 7 - Jul 31
This Summer Enjoy Chess
Reciba un descuento del 10% en cualquiera de nuestros productos de la tienda y disfrute del ajedrez este verano con Vintage Chess Shop.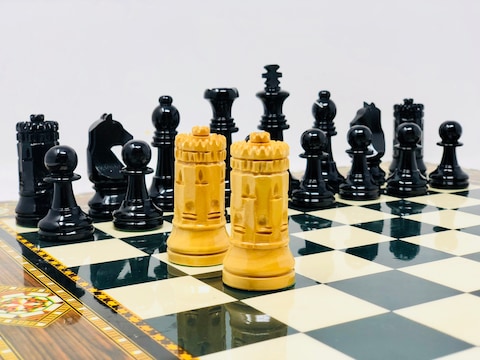 Jun 17 - Jun 23
Celebra el Aniversario de Etsy con nosotros
Le ofrecemos un 10 % de descuento en nuestros Productos de Campeonato. Aproveche esta oferta y hágase con uno de nuestros modelos de Competición histórica. Tiene a su diposicíon muchos modelos y maderas diferentes. Elija el que le guste y juegue una partida de campeonato.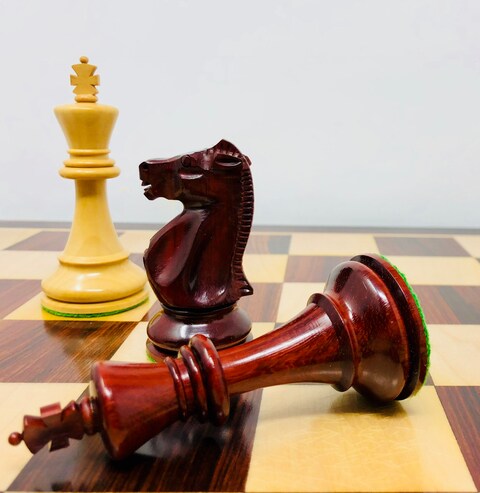 May 28 - Jun 4
Ajedreces a Subasta
Salen a Subasta varios de nuestros ajedreces. Si ganas dos o más modelos de nuestro perfil Ajedrezalcalde y nos mandas el código VC003 al correo electrónico antes del día 5/6/18, le regalamos el envio de los productos ganados. !Animo y a pujar!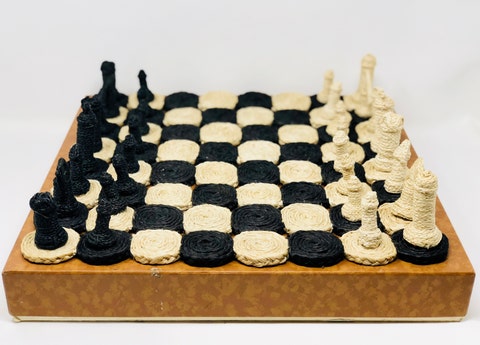 May 20 - May 21
Ajedrez Solidario
Los fondos recaudados en Catawiki con este Ajedrez Vintage, considerado el ajedrez más pobre del mundo, se cederán a la Fundación Vicente Ferrer. Si gana este ajedrez y nos manda por correo electrónico a ChessVintage@gmail.com el código VC002 le enviaremos este ajedrez gratis. !Animo y a Pujar!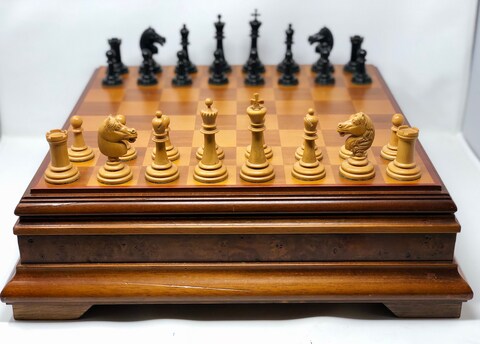 May 18 - May 27
Subasta Ajedrez Vintage
Salen a Subasta varios de los productos de nuestro Catálogo. Si ganas dos o más productos de nuestro perfil Ajedrezalcalde le regalamos el envío de los productos. Envíanos un correo a ChessVintage@gmail.com con el Código VC001 y nombre de usuario y le devolvemos el dinero del envio de los productos. Ánimo y a pujar!